Why do white spots appear on the curtain wall of customized Dichroic Glass
1. Reasons for cracking of customized Dichroic Glass: there may be a large internal stress caused by shrinkage of 12-13% when the interlayer adhesive is cured, the glass surface is scratched, darkly injured, squeezed and sealed, the glue is not poured enough, not placed horizontally, and a large area deformation, caused by the third action.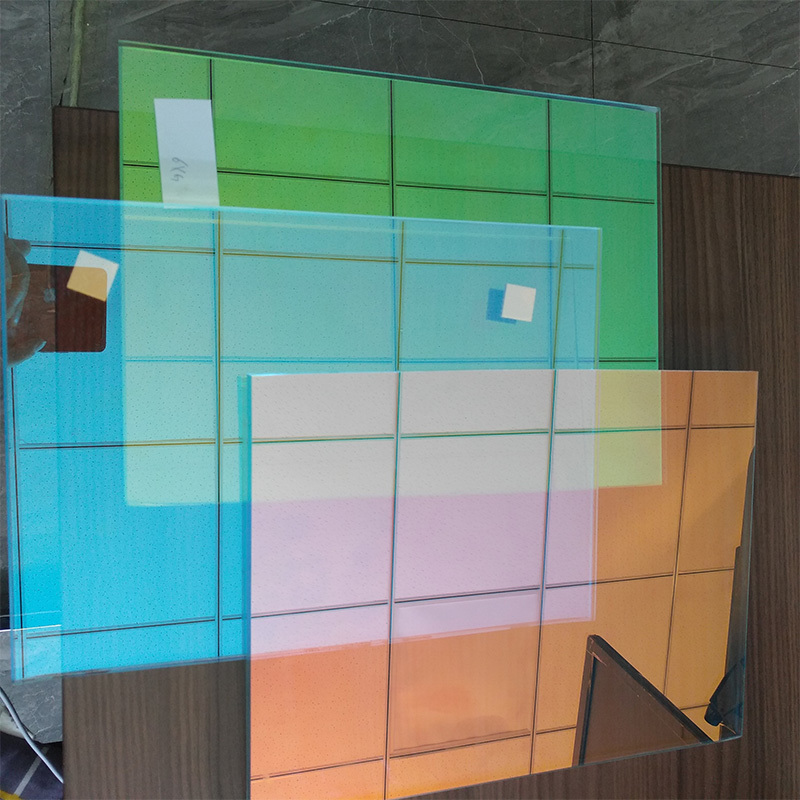 2. Fogging during the glue filling process: the reason may be outdoor glue filling, exposure to sunlight, reuse of contaminated glue and volatilization of the system, and early curing (solution: measured and used, taken out and used up, sealed and stored, non-volatile pollution, when filling glue Pay attention to blocking.
3. Causes of flaky whiteness or aerosol: It may be that the glass plate is not dried or the glass is not stored as required, and the water molecules on the glass surface react with the glue to become brittle and white.
4. Reasons why customized Dichroic Glass is easy to break after rupture: The test method is inconsistent with the thickness of the adhesive layer, and the model that is resistant to fracture should be selected (solution: increase the thickness of the adhesive layer, test by standard method, choose reinforced or bulletproof type).
5. The glass has not been dried after cleaning or the water-containing debris left after cleaning has not been excluded.
6. When the glue is filled with water, it will emulsify to form white spots.
7. The curing time is too long: the possible reasons are the weak ultraviolet intensity, the thickness of the glass plate, and the blocking of ultraviolet rays by the coated laminated glass, which greatly reduces the curing ability (solution: use high-efficiency professional UV equipment or prolong the sun exposure time in the sun).
8. The adhesive layer of customized Dichroic Glass is too thin, and the force fission is foggy (especially the glass with uneven tempering).

customized Dichroic Glass
Related News
undefined
BALEESTON
Persist in making good products is our constant pursuit
---
Copyright© 2021 All Rights Reserved Powerby:300.cn
W/app

Follow us

WeChat

Follow the official account for more inspiration