What size home decorative mirror can take the whole body
1. Under normal circumstances, the size of the Home decorative mirror should be larger than half of the height, so that the whole body can be illuminated. The size of the general full-length mirror is: 700cm*500cm*2000cm. Generally speaking, in the simple modern decoration style, mirrors with simple lines are used, and most of them are inlaid into the wall, so that it does not take up space and the space is larger.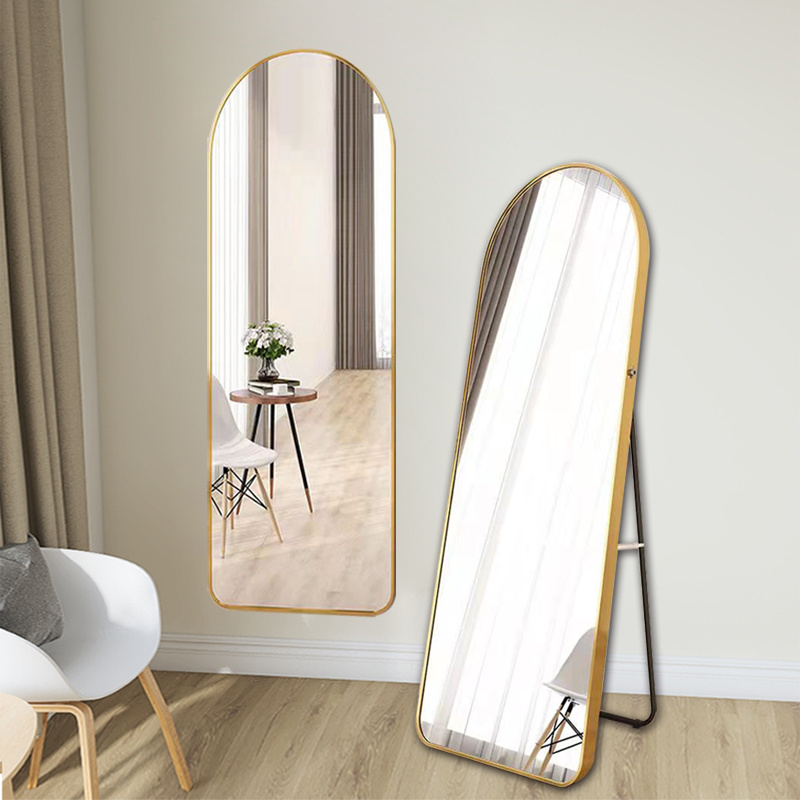 2. A full-body mirror, as the name implies, is a mirror that can illuminate the whole body. It can help us to do a good job of matching clothes from head to toe. It is different from other makeup mirrors. It emphasizes the whole and the combination. Not a local detail. What are the types: use Home decorative mirrors, fixed wardrobe full-length mirrors These mirrors are mostly placed on the wardrobe board, and some are attached to the inside of the cabinet door, but because the mirror and the back are at a 90-degree right angle, it is not very convenient to use, some It is directly inlaid on the outside of the cabinet door, but attention should be paid to aesthetics in the design, otherwise it will have the opposite effect.
3. There are various materials for the mirror surface of Home decorative mirror. Generally speaking, the plastic texture is more durable and affordable, but the texture is not as good as other materials. The polymer board is thick and generous, but if you choose the wrong one, it is easy to cause formaldehyde problems, and the stone is elegant And solemn, but we have to be very careful when we use it, so most homes prefer solid wood framing materials. The quality is not only powerful, but also more beautiful.

Related News
undefined
BALEESTON
Persist in making good products is our constant pursuit
---
Copyright© 2021 All Rights Reserved Powerby:300.cn
W/app

Follow us

WeChat

Follow the official account for more inspiration