What exactly is LED MIRROR for home user?
It can be simply understood that mirrors with LED lights and touch switches can be called LED MIRROR for home users, but now we often use ordinary mirrors, and there are basically no more functions.
Of course, it is also very simple to expand more functions, such as defogging function, stepless dimming, Bluetooth function, magnifying glass function, time and temperature and other convenient tools are fully arranged and easy to upgrade.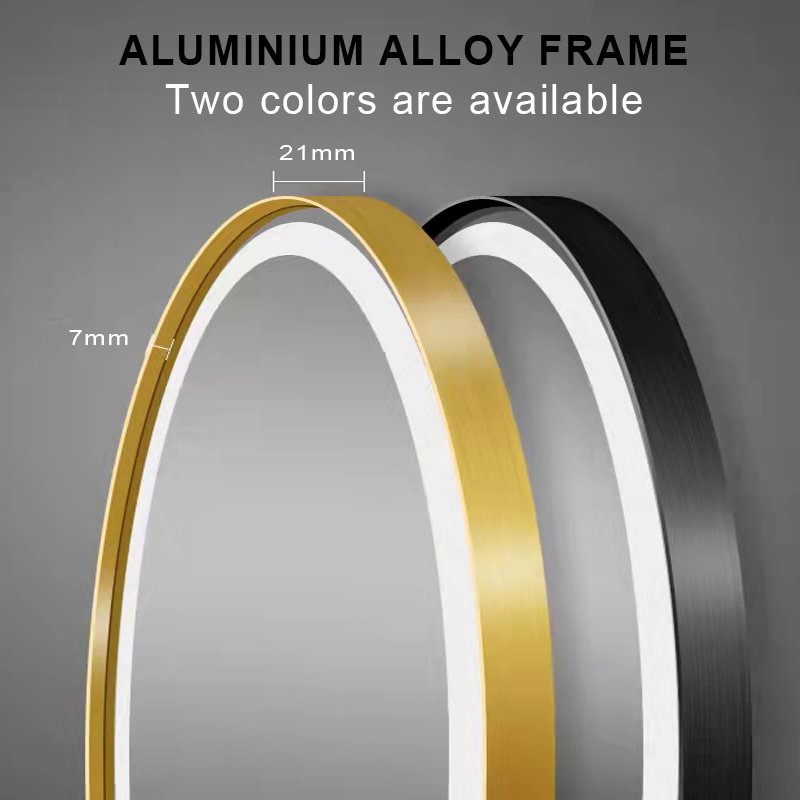 The LED MIRROR for home user made of ultra-clear glass has a very good effect on mirror clarity and strong anti-oxidation ability. Just imagine, when we return home, we experience the comfort brought by other smart homes. , We can use an LED smart mirror for dressing up, dressing up and even trying on clothes. How comfortable is the wonderful experience brought by it!
Bathroom mirrors play an important role in every bathroom. It can show you how you look. It enhances the style of the bathroom, adds beauty of light and color, and enhances the practicality of your overall bathroom.
Mirror with LED It can get the most realistic image reflection. This type of mirror not only provides realistic reflections, but it also adds sparkle to the room. Having a LED MIRROR for home user with a unique shape helps to highlight the overall style of the bathroom, because its streamlined curved design with elegant light is more eye-catching.
LED MIRROR for home user,LED MIRROR Wholesale Price,LED MIRROR company
Related News
undefined
BALEESTON
Persist in making good products is our constant pursuit
---
Copyright© 2021 All Rights Reserved Powerby:300.cn
W/app

Follow us

WeChat

Follow the official account for more inspiration