LED MIRROR Manufacturers china brief introduction LED light mirror
LED MIRROR Manufacturers china will introduce to you: LED light-emitting mirrors, usually we refer to bathroom mirrors or LED supplementary light makeup mirrors, then the mirrors are illuminated mirrors through LED light strips.
The smartness of the LED light-emitting mirror is that the light also has a stepless dimming function. Through the touch function of the mirror, the color temperature of the mirror can be easily switched, so that whether it is ambient color or natural light, you can choose freely.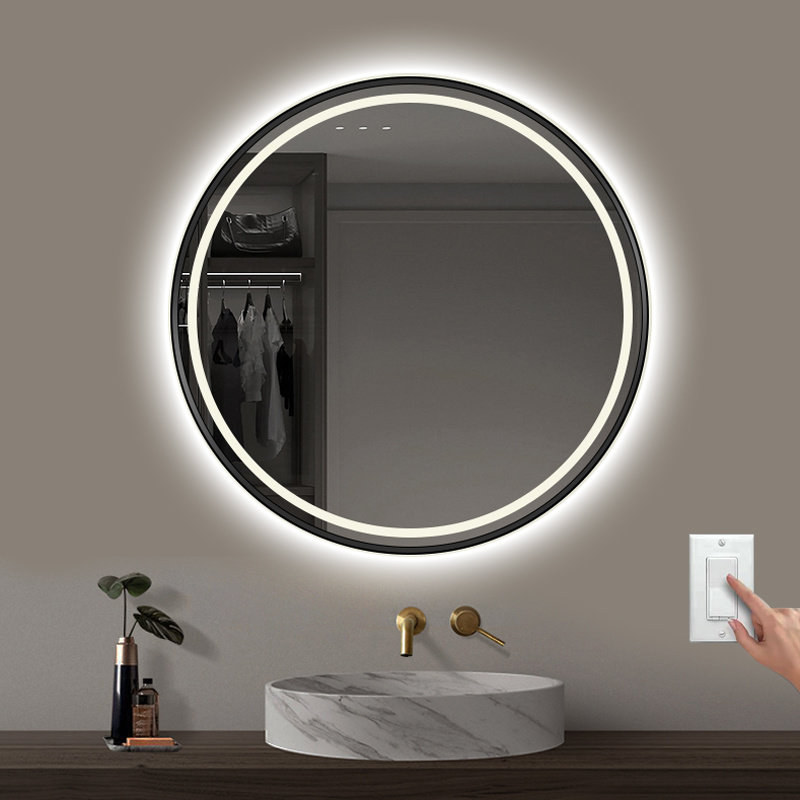 LED MIRROR Manufacturers china will introduce to you: Generally, there are two main types of LED light-emitting mirrors: one is a mirror with front LED light, and the other is a mirror with back light. The difference between them is whether the LED light is on the front of the mirror or on the back. The way of emitting light on the front is that the mirror is sandblasted, and the refraction of the sandblasting is used to directional light. The backlight does not need to be sandblasted, and the light is directly refracted from the back wall.
LED MIRROR Manufacturers china,LED MIRROR suppliers china ,LED MIRROR for home user
BALEESTON
Persist in making good products is our constant pursuit
---
Copyright© 2021 All Rights Reserved Powerby:300.cn
W/app

Follow us

WeChat

Follow the official account for more inspiration