LED MIRROR FACTORY teaches you how to simply operate the installation of LED MIRROR
After you buy a suitable LED MIRROR, you may encounter the problem of how high the bathroom mirror is installed from the ground during installation. There are indeed many people who are not clear about this matter, so let me show you how high LED bathroom mirrors are generally installed and how to properly install them to achieve ideal practical results.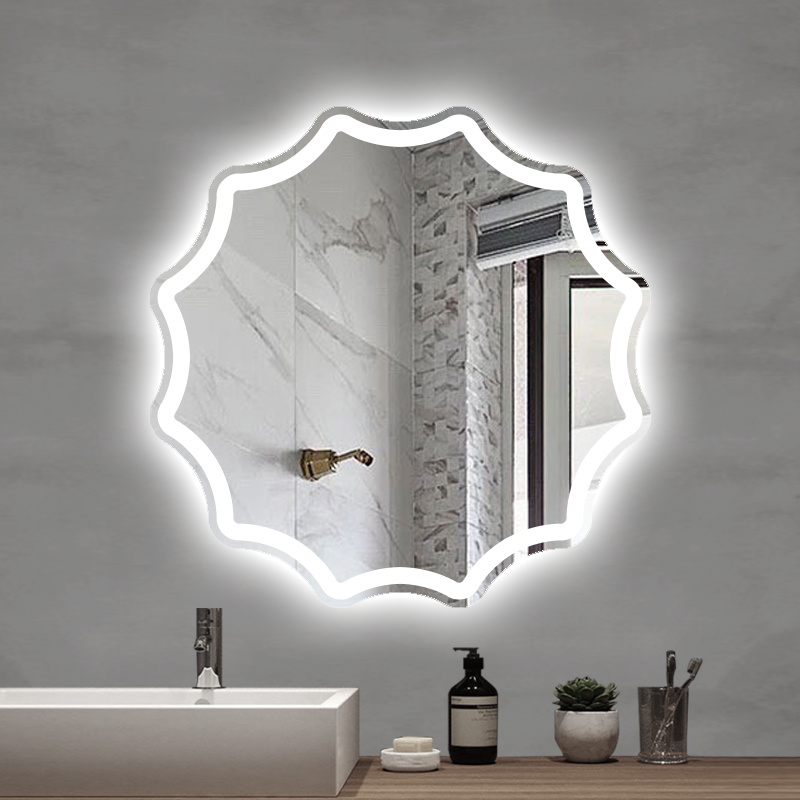 How high should a bathroom mirror be?
1. In the bathroom, you usually stand and look in the mirror, so the distance between the bottom edge of the bathroom mirror and the road surface should be at least 135cm. If the difference between the main members of the family is relatively large, you can also customize the LED mirror according to the actual situation, and you can adjust it left and right. As far as possible, the face is located in the middle of the mirror, so that the actual effect will be better.
2. Under normal circumstances, it is better to keep the mirror at a distance of 160-165cm from the ground. Be careful not to damage the wall during installation, especially when hanging mirrors on the floor tile wall, and choose to open holes at the raw material interface as much as possible. Drill holes as much as possible using the method of a water rig. You can also choose a frameless style, because the shower room is often wet and cold, and the materials of bathroom mirrors such as wood and leather products are very easy to deform over time.
3. If it is the bathroom mirror on the bathroom cabinet, at this stage, the normal height-width ratio of the main cabinet of the general bathroom cabinet of LED MIRROR FACTORY is in the middle of 80--85cm (including the height-width ratio of the washbasin). The common standard size of most bathroom cabinets is that the length (generally including the mirror cabinet) is 800mm~1000mm, and the width (wall distance) is: 450mm~500mm. The height-to-width ratio of bathroom mirror installation is generally 20 cm away from the cabinet countertop. In the case of installation, the installation location and the location where the pegs are installed must be clearly defined.

LED MIRROR FACTORY,LED MIRROR manufacturers,customized LED MIRROR
Related News
undefined
BALEESTON
Persist in making good products is our constant pursuit
---
Copyright© 2021 All Rights Reserved Powerby:300.cn
W/app

Follow us

WeChat

Follow the official account for more inspiration