LED MIRROR FACTORY tells you what types of Home decorative mirrors are
In areas with mirrors, it is inevitable that fashionable people will take "selfies in the mirror", which can be described as indispensable game props for taking pictures and poses. But on the other hand, the mirror is not only a selfie game prop, but a home decorative mirror can set off a warm and comfortable home atmosphere when matched well.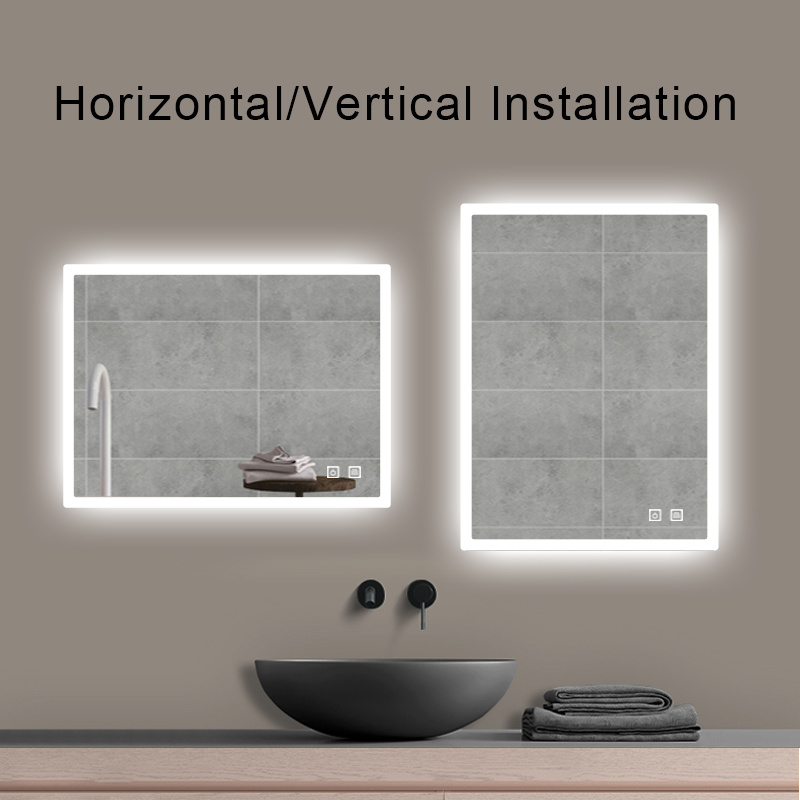 1. Smart LED Home decorative mirror
Home decorative mirror is directly illuminated by gentle LED light, and is matched with various petals, decorations and other delicate and casual decorations.
2. LED wall hanging Home decorative mirror
Compared with the traditional square mirror, the circular mirror looks more gentle, the sleek design adds a touch of flattering, and the geometric elements of the thin border are in line with the minimalist core concept of Nordic style. Moreover, the ring mirror is not only high-value, but also a viewfinder that can enlarge the indoor space in terms of visual effect, which can expand the depth and breadth of the indoor space in the home, especially suitable for small-sized houses. Choosing a ring-shaped hanging mirror as a vanity mirror not only has the right specifications and aspect ratio, but also can be matched with different households. Even if it is placed in a corner that is not worth mentioning, it can also create a scenery and be full of artistic sense.
3. Light bulb type home decorative mirror
The large square mirror occupying a place in the corner is the standard configuration of the exquisite small public lift. Great floor-to-ceiling frame Home decorative mirror, can be used as a full-length mirror, where you can lay out scenes, take poses, and take beautiful photos anytime, anywhere. A high-value mirror, even when looking in the mirror, feels good-looking~ With the frame of the light bulb, it also has a retro and fashionable sense of luxury. If there is a wide small white wall at home, you can consider using it as a decorative design, which is both easy to use and emotional.
4. Black border floor-to-ceiling Home decorative mirror
If you feel that the floor-to-ceiling Home decorative mirror with a frame looks too complicated, then the frameless floor-to-ceiling mirror below should be more suitable for you who like simple style. The neat and concise gray-black border brings a little industrial style and a little unpopular literary aura. It blends into the room layout design style of black and white, and it shows a hint of indifference and a strong sense of modernity!
Related News
undefined
BALEESTON
Persist in making good products is our constant pursuit
---
Copyright© 2021 All Rights Reserved Powerby:300.cn
W/app

Follow us

WeChat

Follow the official account for more inspiration