What materials are the hotel bathroom mirrors made of
Bathrooms are necessary in hotel decoration, and hotel bathroom mirrors are indispensable in bathrooms. Each room will have even more than one. So what materials are the hotel bathroom mirrors made of?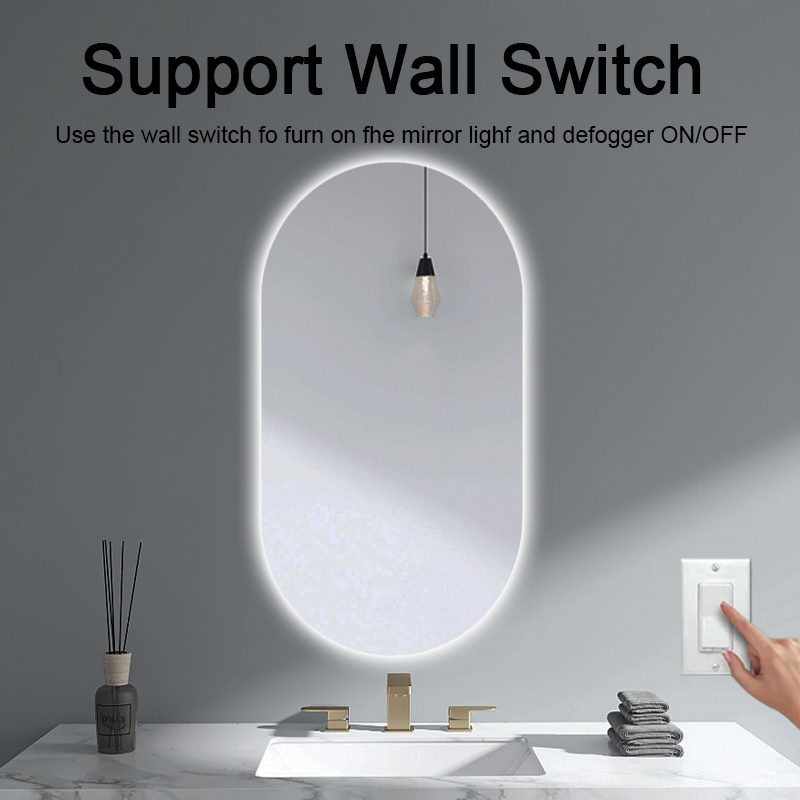 1. Large bath mirror: directly attached to the wide wall of the bathroom, the large bath mirror that can take a half-length image is the most widely used.
2. Desk mirror (makeup mirror): It can be placed on the vanity table or fixed on the wall through a horizontally retractable bracket. This kind of bath mirror is generally small and is usually used for detailed makeup.
3. Embedded hotel bathroom mirror: When decorating the house, directly ask the woodworker to make the embedded small wall cabinet, and stick the cut mirror surface on the cabinet door. Space-saving and easy to use: when the door is closed, it can be used as a hotel bathroom mirror on the wall, and when the door is opened, small items such as daily medicines, bath products, and cosmetics can be placed inside.
When choosing a hotel bathroom mirror, you first need to know the material. The most common materials on the market are aluminum mirrors and silver mirrors. Different materials have different clarity and moisture resistance.
1. Aluminum hotel bathroom mirror
The price of aluminum mirrors is relatively cheap, the mirror surface will be whiter, the reflection arc is not high, so the definition will be poor, the aluminum layer and the glass are not very close, so the moisture is easy to enter for a long time and will be deformed.
2. Silver hotel bathroom mirror
The price of the silver mirror will be higher, but the experience is good, and the mirror reflectivity is high, so the image is also very clear, and the fit is good and the moisture resistance is good.

hotel bathroom mirror,hotel bathroom mirror company,hotel bathroom mirror prices
Related News
undefined
BALEESTON
Persist in making good products is our constant pursuit
---
Copyright© 2021 All Rights Reserved Powerby:300.cn
W/app

Follow us

WeChat

Follow the official account for more inspiration